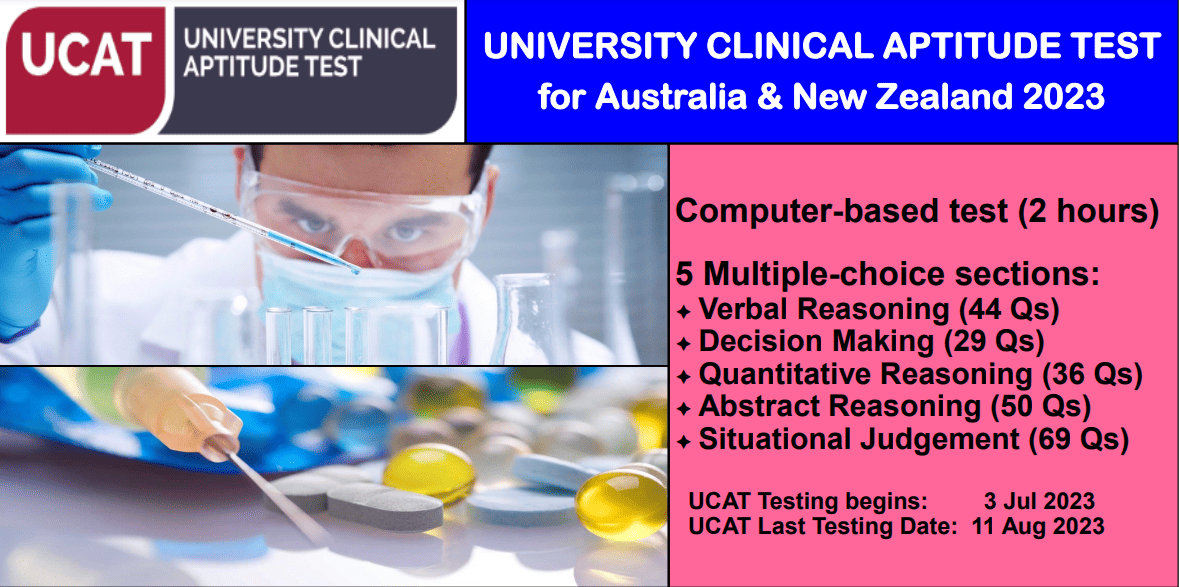 What is the University Clinical Aptitude Test (UCAT)?
The UCAT is an admissions test used by Australian and New Zealand Universities for entry to medical, dental and clinical science degree programs.
The test is designed to select applicants with the most appropriate abilities and professional behaviours required for new doctors and dentists, in conjunction with other admissions processes such as interview and academic qualifications.
UCAT has replaced UMAT in 2019, and is a computer-based test. North Shore Coaching College runs UCAT preparation courses at selected times throughout the year. For further information, please contact us.
Click to download the UCAT Enrolment form.