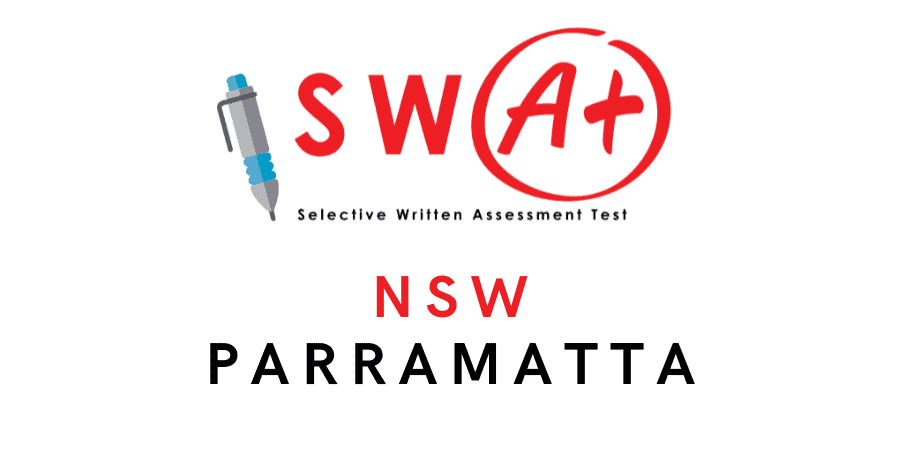 Selective Written Assessment Test (SWAT) Parramatta
Registration for 2021 SWAT is now open! NEW SWAT Date: Saturday 25th September 2021.
The Selective Written Assessment Test, or SWAT, is a mock examination experience that occurs annually and is aimed at helping Primary school students in Years 3, 4 and 5 prepare for the Opportunity Classes (OC) Placement Test, Selective High School Placement Test and Scholarship exams.
For Year 3 and 4, the SWAT exam will include one full-length OC paper, testing in Reading, Mathematical Reasoning and Thinking Skills (the new OC Placement Test format as announced by the Department of Education on 25 March 2021).
For Year 5 students, the SWAT exam tests Reading, Mathematical Reasoning, Thinking Skills and Writing.
WHY SWAT?  |  WHAT ARE THE BENEFITS OF MY CHILD SITTING THE SWAT EXAM?
Through North Shore Coaching College's over 30 years of educational experience, we have found that practising sitting an examination in a test environment reduces test anxiety and improves performance when it comes to the 'real deal' (OC/Selective/Scholarship exams).
At just $75 per student, SWAT is the most affordable 'big exam experience' for Primary school students currently available. We also pride ourselves on creating expertly-developed academic content, with the SWAT papers following the current format of the OC and Selective High School Placement Tests.
Also included in the cost of your SWAT ticket is entry into gaining a scholarship to study at North Shore Coaching College ('Young Achiever' and 'High Achiever' courses) . There are up to 60 scholarships on offer.
Register Now
There are 7 venues across NSW where you can sit SWAT 2021. Please note you cannot register for SWAT tickets from our North Shore website. To register for SWAT 2021, please click the below button where you will be re-directed to our official swatexam.com.au website. Registration will close at 11:55pm on the 18th of September 2021. Tickets are limited, so secure your spot for NSW's best OC & Selective mock exam experience today!
Details
Price
Qty
SWAT 2021 - Year 3 | Saturday 25 Sep; 9:45am-12pmshow details +
$75.00 (AUD)
Allocation Exhausted
SWAT 2021 - Year 4 | Saturday 25 Sep; 9:45am-12pmshow details +
$75.00 (AUD)
Allocation Exhausted
SWAT 2021 - Year 5 | Saturday 25 Sep; 1pm-4:30pmshow details +
$75.00 (AUD)
Allocation Exhausted
SWAT 2021 - Year 3 | Saturday 25 Sep; 9:45am-12pm
September 25, 2021
9:45 am - 12:00 pm
SWAT 2021 - Year 4 | Saturday 25 Sep; 9:45am-12pm
September 25, 2021
9:45 am - 12:00 pm
SWAT 2021 - Year 5 | Saturday 25 Sep; 1pm-4:30pm
September 25, 2021
1:00 pm - 4:30 pm
Address:
12 Ross Street, Parramatta, New South Wales, 2150, Australia